Family Learning
1 hour a week can help build your relationship with your child and further their relationship with Torah learning.
Will resume after the summer.
Youth
We have a vibrant community with many families and children. The Young Israel Congregation Youth groups programs are available for children of all ages, under the leadership of our Youth Director, and his excellent staff.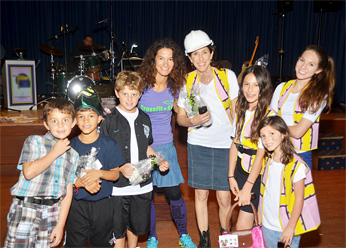 Listing of Our Regularly Scheduled Groups
Shabbos 10:00-11:30
Tziyona and Chani are amazing counselors who run the Torah Tots groups, ages 1-4.

Parents are strongly encouraged to join in for circle time, parsha lessons, and playtime.

Lexi and Bailey are a strong team of counselors, running our Mitzvah Mentches group, K-3rd grade.

We organize beginners davening for boys and girls, followed by an insightful parsha overview and story time with snacks provided. We finish off our wonderful porgram with indoor and outdoor roup activities.

Ella is our counselor for the Rebbetizins-in-training group, 4th grade & up girls.

With Ella's real-world halachic discussions, your teens will enhance their knowledge on Jewish laws pertaining to day to day life. Ella guides through tefila and the importance of concentration. She ends her inspirational program with fun games and interactive discussions.

Bennet lead our Junior Minyan, 4th grade & up boys.

This group is designed to help older children transition into the main minyan; juniors participate in their own prayer services, followed by a deep dive into the commentaries of the weekly torah portion and finish their program by playing sports at the nearby park (weather permitting).
Holidays
Additionally we have programs for each Jewish holiday. Newsletter and flyers are mailed out regularly and posted online. If you would like to be added to the Youth Program mailing list, please email Yakira at yakira@yicbh.org.
Stay in Touch with the YICBH Youth Team

Any questions or comments can be directed to yakira@yicbh.org
Thu, August 18 2022 21 Av 5782